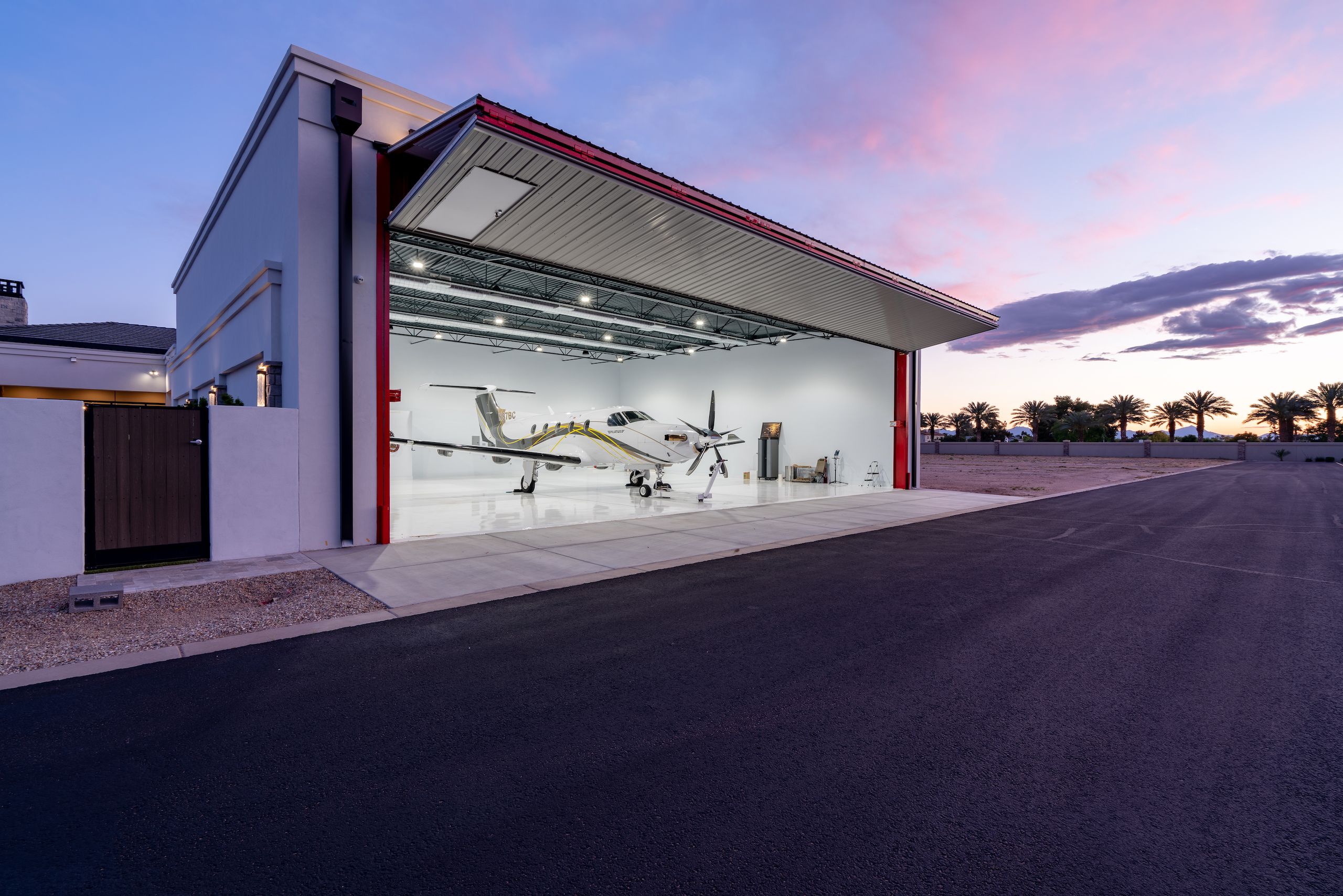 Stellar Airpark Estates II
An elite come-and-go-as-you-wish lifestyle will be a reality for those who call STELLAR AIRPARK ESTATES II home. We are located in the southeast valley close to the intersection of the 202 and 101 freeways.
Forte Homes' newest 14-lot gated custom home subdivision in Chandler is a fly-in, fly-out luxury community of custom-built estates from one of the Valley's most trusted builders is mere minutes to some of the Valley's top restaurants, golf courses, shops, spas and more.
Of course, a glitzy show in Vegas or a day at the beach in sunny San Diego are also within easy reach when you have an airstrip in your back yard. All homes have an airplane hangar attached directly to the house for easy access to the taxiway and runway.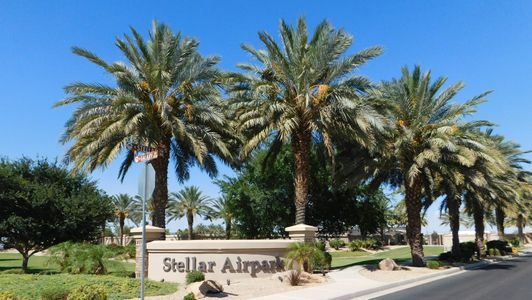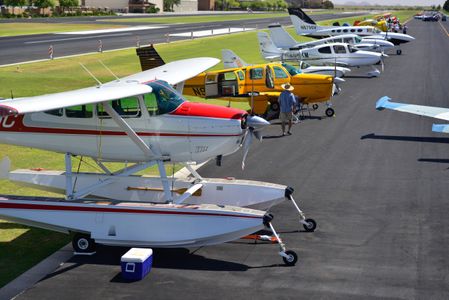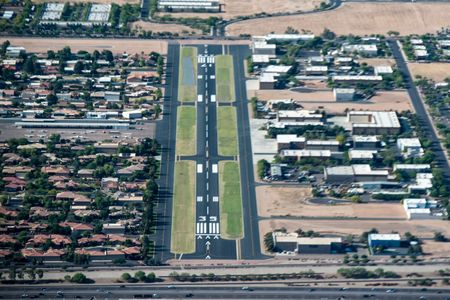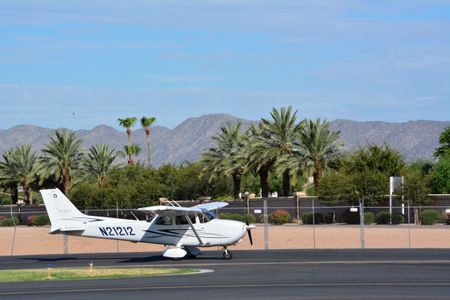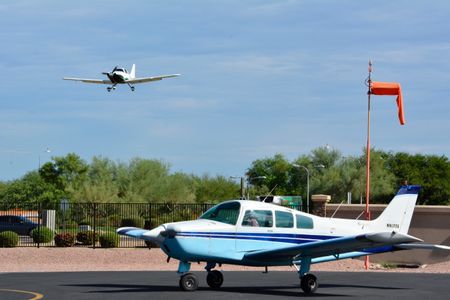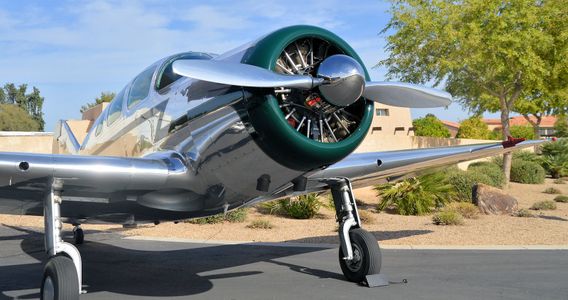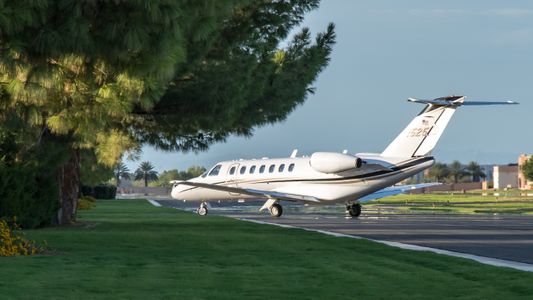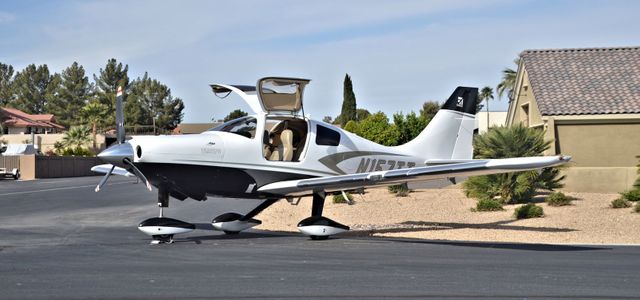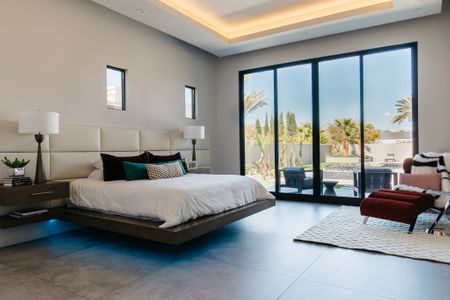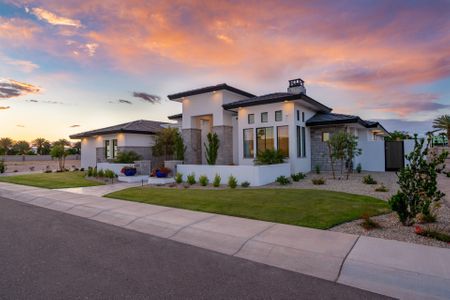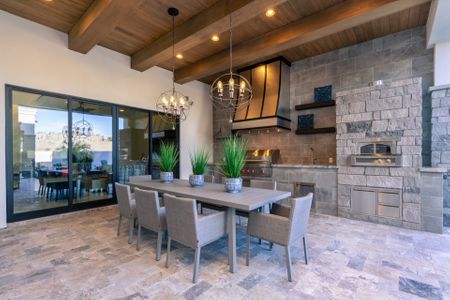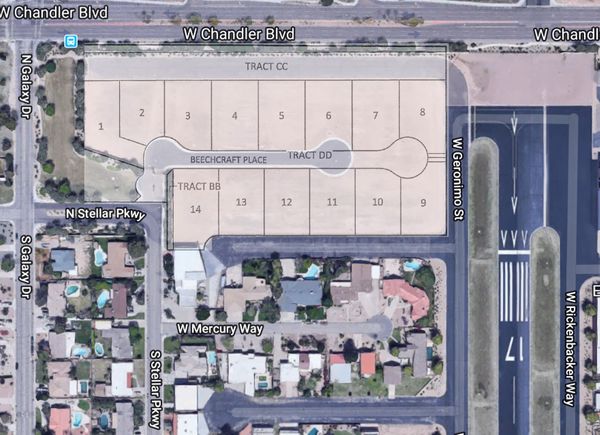 Available Lots
Please contact us for an updated list of available lots.
Lot Number 2
Lot Size: 15,990 sq ft / .3671 Acres
Price* & Availability: Sold
Lot Number 11
Lot Size: 18,107 sq ft / .4157 Acres
Price* & Availability: $850,000
Lot Number 12
Lot Size: 18,110 sq ft / .4157 Acres
Price* & Availability: Sold
Lot Number 14
Lot Size: 21,024 sq ft / .4826 Acres
Price* & Availability: Sold
The Community Architectural and Landscape Design Guidelines are written and adopted by the Stellar Airpark Estates II Architectural Committee.
The concept you select for your home and landscaping must be the result of thoughtful design to be responsive to the total community. The intent of these guidelines is to promote creativity and individuality while preserving the architectural integrity of the homes and design continuity of the common areas and existing homes.
Download and view the full guidelines here.
Our model home was completed in December 2019. It showcases the Forte quality and some unique elements of our Stellar Airpark Estates II community including the hangar architecture.
We highly recommend that you schedule a private tour of the model home and available lots with us.
Stellar Airpark Estates II is a subdivision of the Stellar Airpark and homeowners are part of the Stellar Runway Utilizers Association (SRUA).